Kaslow is the major town in the Kaslow Region. To the North is Kaslow Plains. After level 45, you can talk to Drifter Weidor to enter the Old Siwa Island dungeon instance. After level 50, you can talk to Blue Whale Port Captain Sader to go to Prism Island Prairie. There are no monsters on this map except during GM held events.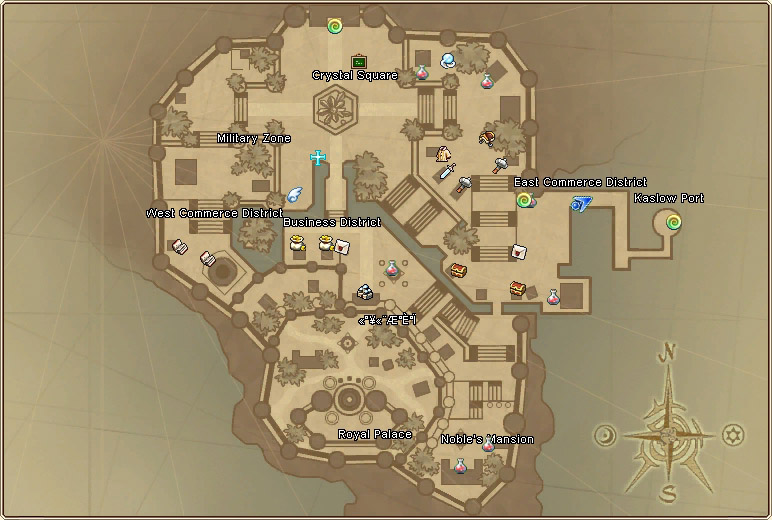 Ad blocker interference detected!
Wikia is a free-to-use site that makes money from advertising. We have a modified experience for viewers using ad blockers

Wikia is not accessible if you've made further modifications. Remove the custom ad blocker rule(s) and the page will load as expected.